All Cases
Process Optimization
Predictive Maintenance
Production Planning & Scheduling
Demand Forecasting & Inventory Optimization
Dealing with Aged Inventory
The European sales and distribution arm of the Japanese bioscience company is using our demand forecasting and inventory optimization solution. The solution is tuned to their specific need to deal with the complexity of changing shelf lives of their products and lot switches.
Reducing Stock Levels
Multipharma is one of the largest pharmaceutical distributors in Belgium. Our demand forecasting and inventory optimization solutions is integrated with their legacy system helping to manage the daily planning process for more than 40.000. Stock levels were reduced with more than 10%.
Forecast Maximum Electricity Production Capacity
Helping a combined cycle power plant providing grid stability services to the grid operator with forecasting the maximum production capacity that can be fed into the grid at any given time. Accurate predictions of the cooling performance needed for electricity production and the early detection of leaks in the steam cycle play an important role in this.
Preventing Production Deviations
Helping a large pharmaceutical company to thoroughly monitor and analyze product deviations. Using NLP to build a root cause suggestions application that significantly reduced the time to find causes of deviations and prevents them from re-occurring.

Automated Demand Forecasting & Order Generation
Aldipress is the leading distributor of printed press in The Netherlands. Advanced time series analysis and operations research are used to optimize the assortment planning and order generation process for more than 6000 stores. Daily more than half a million forecasts and optimizations are generated by a highly automated demand planning and inventory optimization system.
Quality & Downtime
Anticipating on disruptive quality issues during various stages in the hot strip mill of a large international steel manufacturer, reducing quality issues and downtime. AI translates evolving physical properties of steel strips into real-time alerts operators can act upon.

Adaptive Batch Scheduling
The world player in manufacturing and decorating glass bottles supports their production planners with our production scheduling solution. A task that takes weeks for humans can now be solved in hours, even minutes with AI. This allows for much more planning agility
A large chemical concern used analytics to increase the yield of their most cash generative and oldest production recipes. AI helped finetuning that process to achieve yield objectives while maintaining quality.

Assest Health & Performance Optimization
Helping the global leader in air cooled condensers monitoring asset health and forecasting asset performance. Early detection of equipment failures and possible root causes lead to improved maintenance scheduling and lower maitenance costs. Genetic algorithms prescribe optimal parameters for maximing the performance of the system during all circumstances.
Maximize Process Efficiency with Golden Batch Analysis
Detect the features that influence the production time within the different phases of a polymerization batch process (Golden Batch Features). Anticipating bottlenecks through real-time monitoring of golden batch features allows for better scheduling and higher throughput.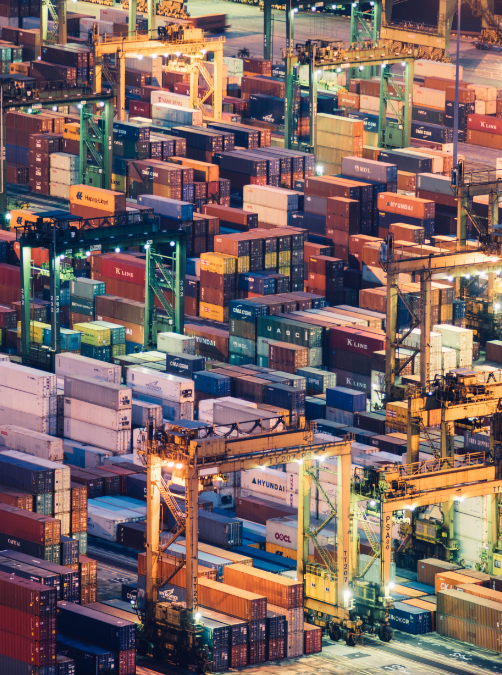 Solutions
Find out how we can help you
Our mission is to facilitate the work of planners, operators and engineers in supply chain, manufacturing, and maintenance & reliability. We do this by making analytics part of your daily operations