Combining

expert knowledge

with

digital technologies

is the best way to

create value.
Boost your production.
Get the most out of your available production capacity. Deal efficiently with bottlenecks and changeovers. Sequence your production to maximize total planned productive time.
Deliver on time and in full.
Customer satisfaction is what drives successful companies. Draft a plan with respect for service levels, stock policies and order due dates. Quickly responding to changes will help you achieve this goal.
Organise your work.
With Checkmate as your digital planning buddy, you will spend less time on manual and repetitive work. Automate the boring stuff and speed up your job so you can take up your expert role again.
How
Checkmate

works.

It takes four steps to accelerate with production planning & scheduling and create value.
1: Set up a digital twin

Configure the layout of your production unit. Gradually build up your planning scope and add new resources, assets and inventories yourself. Define your planning logic and map it to your digital twin.
2: Connect your data

Connect with masterdata comping from your EPR, MES or other legacy systems and always work in sync with reality. We can start as easy as working with file uploads or go for a fully integrated set-up (more than 90 built-in connectors)
3: Digitize your planning

Start your digital planning journey with the Checkmate dashboard. Get a comprehensive and visual overview of all orders, planning KPIs and bottlenecks. Compare multiple scenario's for quick decision making.
4: Optimize your planning

Plug-in any of our pre-configured models and get access to complex mathematics without coding. We leverage the power of AI and provide multiple planning strategies to optimize your plan, balancing delivery reliability, capacity & resource utilization, changeovers and more...
Customers
Success stories.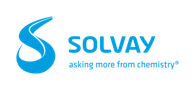 Pleas selected Solution Type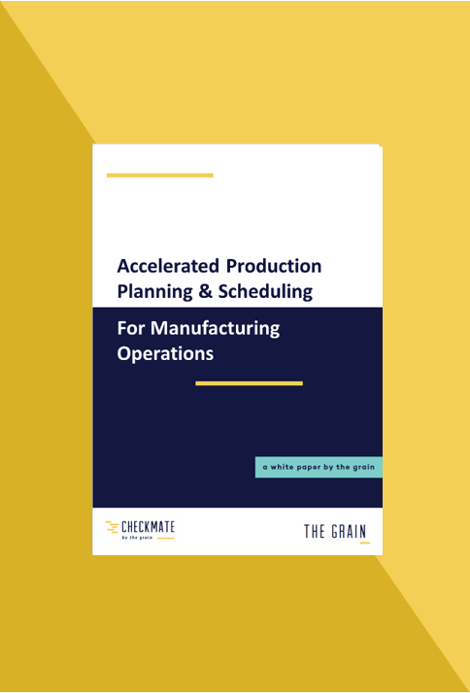 Whitepaper
Download our

whitepaper.​
The Grain is a recognized leader in building data science applications for optimizing supply chain & production processes.​
​
Checkmate is our solution designed to deal with the specific challenges of production planning & scheduling for manufacturing companies
interested
Learn More?
Let's talk.
Want to know more about Checkmate and how it can be used to optimize and accelerate your day-to-day production planning & scheduling?
With Checkmate we want to

give back more time

to production planners so that they can fully

focus on their expert role.