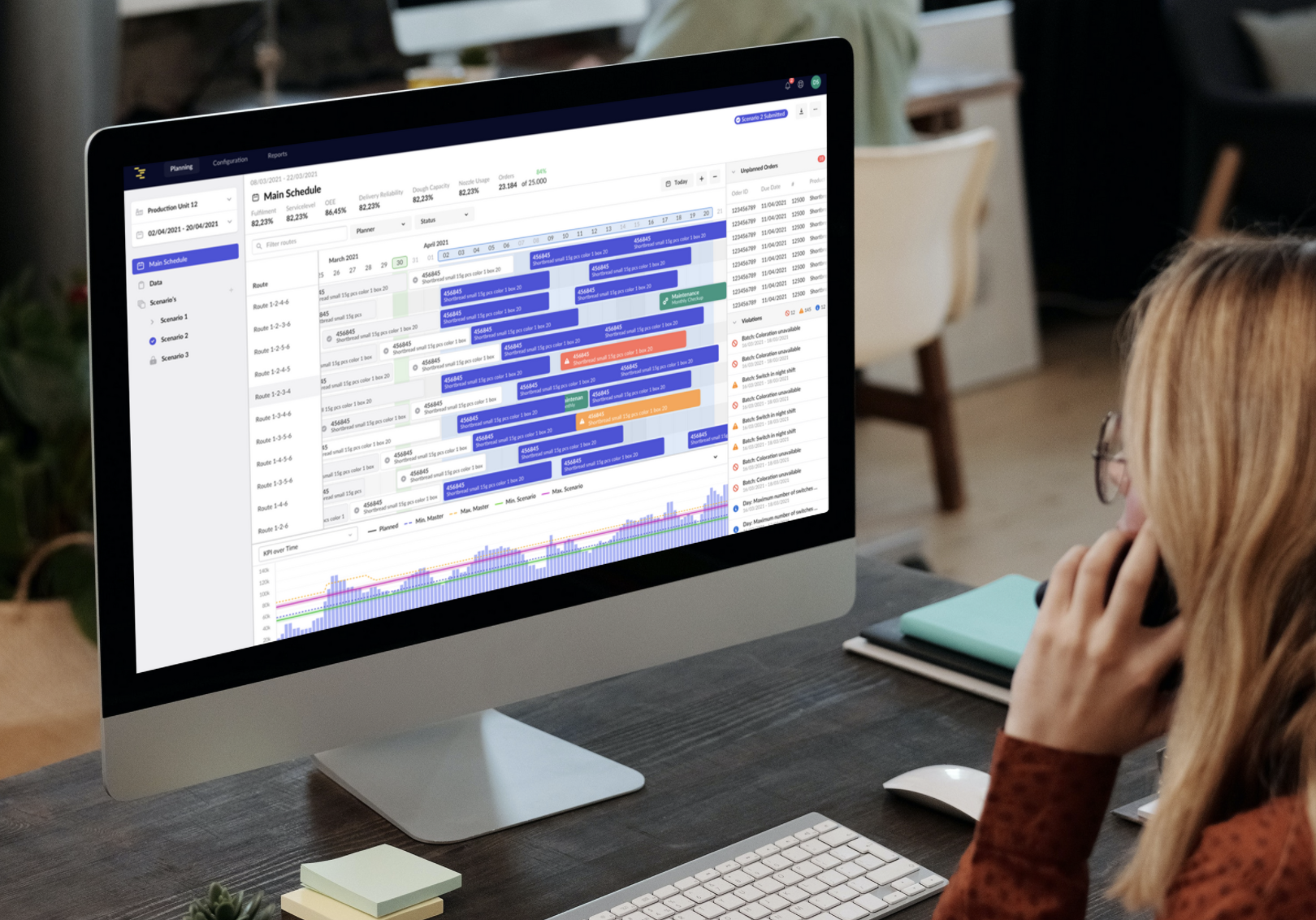 Why
There is always a good reason for adjusting the plan
Effective planning and scheduling are crucial for manufacturing companies to maximize productivity. Without a well-designed plan and schedule, manufacturers may encounter a range of issues, such as missed delivery deadlines, underutilized assets & resources, excess inventory, and reduced profitability.
By planning production in advance and scheduling tasks based on capacity and availability, manufacturers can avoid overloading machines or employees, minimize downtime, and ensure that all resources are utilized effectively. This helps to reduce costs and increase overall efficiency.
Drafting a well-designed pan is not a simple task however. Planners should not only deal with hard production constraints and requirements, but also have to deal with a myriad of information coming from different stakeholders while serving often conflicting objectives.
Moreover, planners should respond quickly to changes in customer orders, unexpected disruptions, and supply chain issues, making it a very tough environment to work in.
HOW
Rely on computing power to do the heavy lifting
We notice that planners spend an enormous amount of time planning their production. This is because they have to take into account a multitude of factors that are not always within their control:
Raw materials are not delivered on time

Planned production takes longer than expected

Batches are produced with bad quality

Critical machines are down unexpectely

Operators are sick

Orders get cancelled

Rush orders are coming in

Forecasts are missed
Thanks to Checkmate, production planners can solve very complex planning problems in no time. The planner can intuitively give all the planning conditions as an input to an algorithm that will come up with the most optimal planning proposition. Production plans are continuously adapted to changing reality. In this way, planners make the best possible decision at all times. By adopting effective planning and scheduling practices, manufacturers can optimize their resources, respond to changing demands, improve quality, reduce waste, and increase profitability.
With Checkmate we want to give back more time to production planners so that they can fully focus on their expert role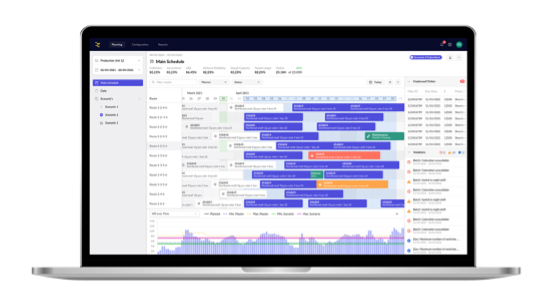 What
Making the complex simple
The Grain combines state-of-the-art data analytics & optimization techniques with years of experience in supply chain processes. We realise that every production environment is confronted with its own specific issues. Our team of process & optimization experts is able to understand those specifics and build a model to deal with it and embed it in the Checkmate application. We also realise that planners are no mathematicians or programmers, and are under constant pressure to adjust plans. That is exactly the reason why we want to hide away all that complexity and provide planners with an easy to use and intuitive application.
AI and the planner hand in hand
The capacity of computers to solve planning problems far exceeds that of the human brain. However, ensuring that algorithms get the right inputs is not possible without the help of experienced production planners. Capturing all planning expertise in a knowledge system is essential for building a loop between human planners and AI systems. The more an AI system can learn from planners, the better and more comprehensive its recommendations become to support the planners in their role
Technology alone does not provide the ultimate solution. Expert knowledge in combination with technology is still the key to success. That's where Checkmate makes the difference.
Results
Saverglass
Saverglass, a global manufacturer of luxury glass bottles and a proud Checkmate user, sums up:
Increased capacity utilization (+20%)

More just-in-time deliveries ( +30%)

R

educed lead times ( -25%)

S

horter production times ( -15%)

Reduced labor costs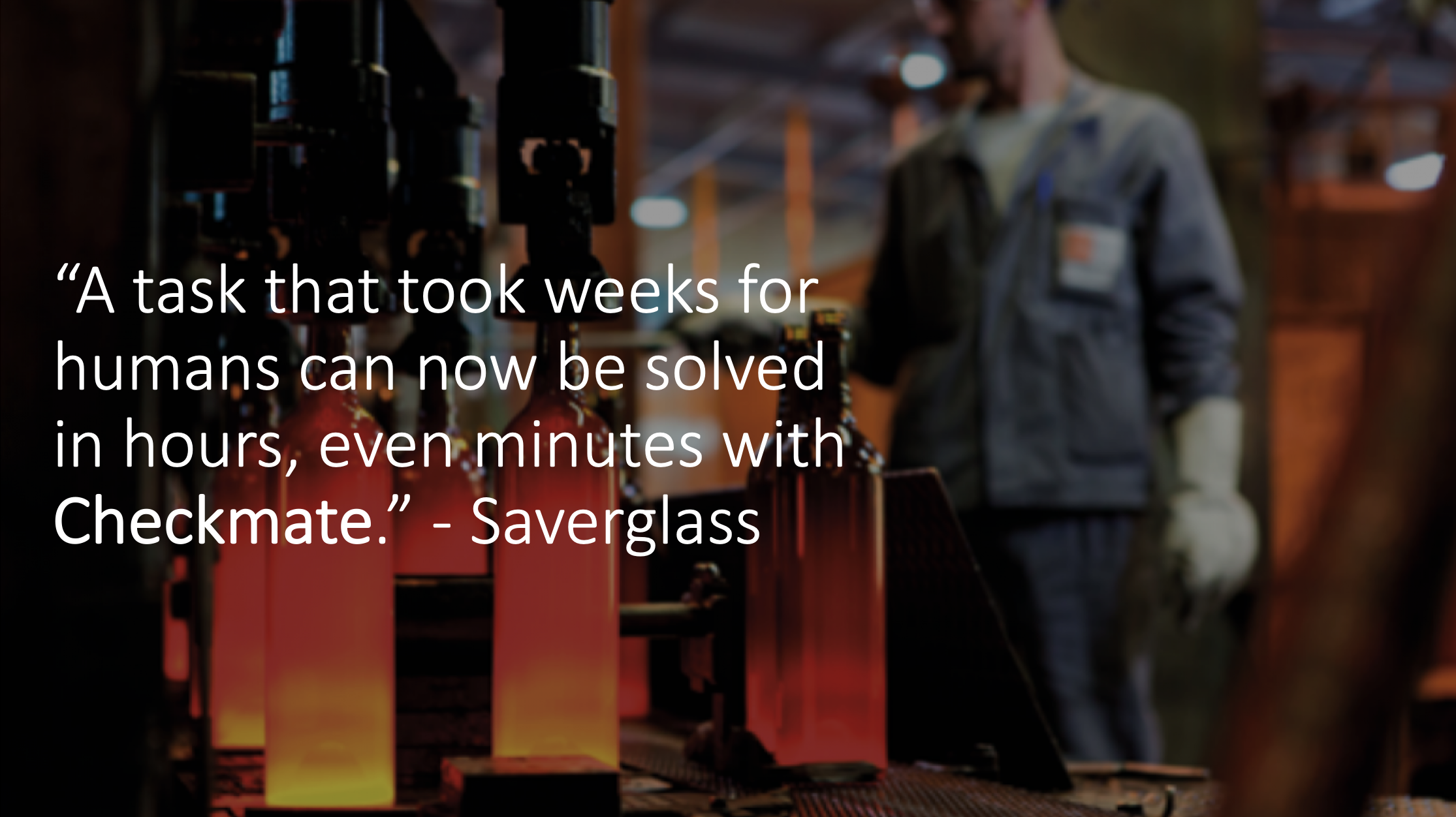 interested
Questions?
Let's talk.
Want to know more about Checkmate and how it can be used to optimize and accelerate your day-to-day production planning & scheduling?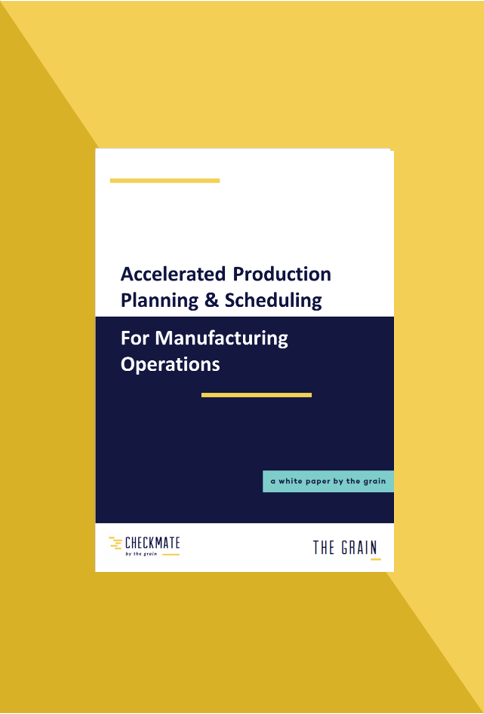 Whitepaper
Production Planning & Scheduling​ Made Easy​
The Grain is a recognized leader in building data science applications for optimizing supply chain, production and maintenance processes.​
​
Checkmate is our solution designed to deal with the specific challenges of production planning & scheduling for manufacturing companies
REFERENCES
The Grain success stories
These clients have chosen to optimise their Production Planning and Scheduling with Checkmate.