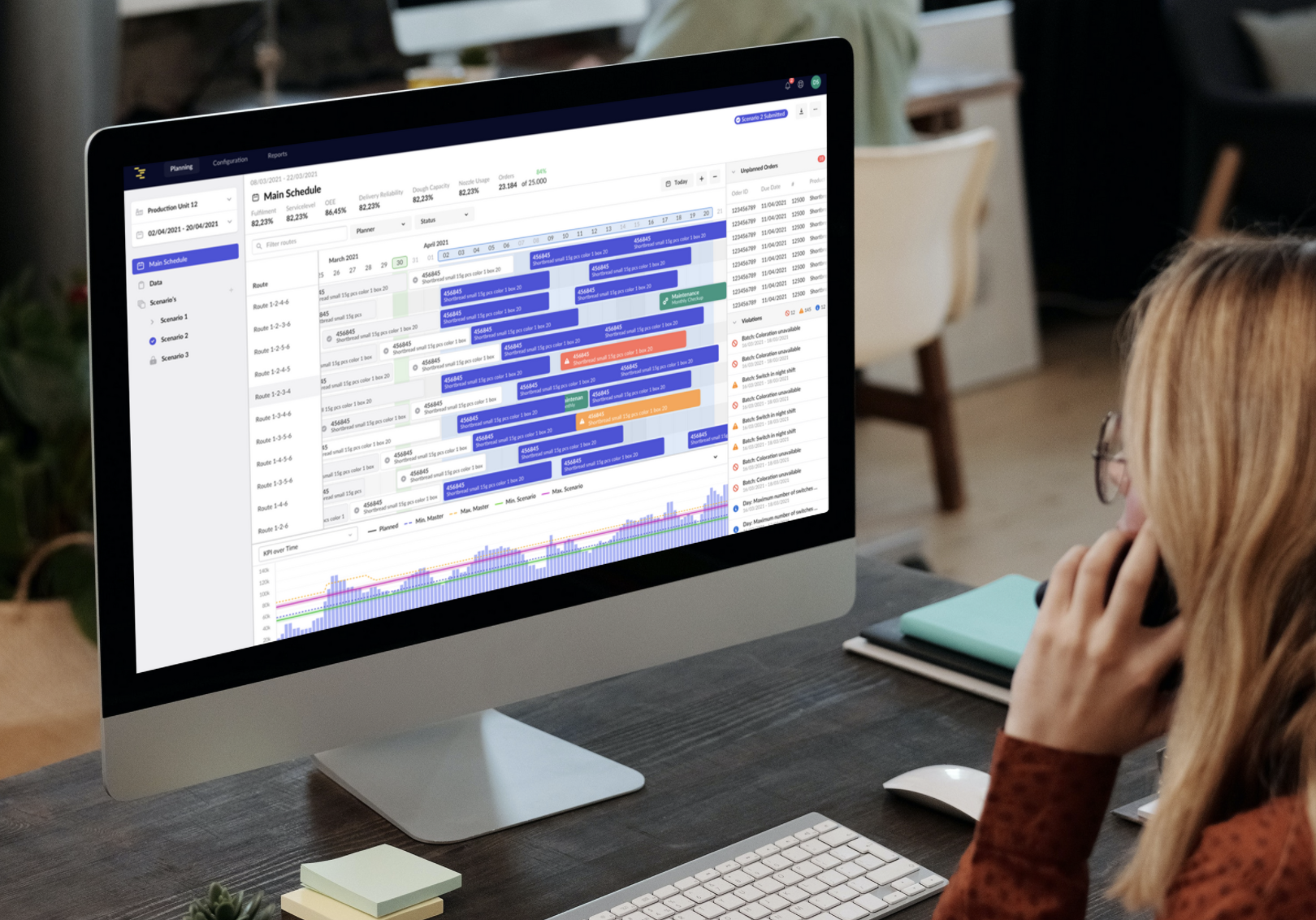 Why
Things get really complicated
Productions need to produce more on the same lines more often and at the same time respond faster to urgent customer demands. This special spreading position puts extra pressure on planners and increases the chance of small errors with major consequences. Checkmate reduces those risks to a minimum.
Things get really complicated when planners need to deal with a myriad of information coming from different stakeholders, a variety of constraints and production requirements while serving often conflicting objectives.
Continuously changing conditions and unforeseen events are the reason why production schedules always need an update.​
HOW
New standard
The Grain sets a new standard for planning and production with Checkmate. Unlike other planning tools, Checkmate takes all production factors into account in real-time. In this way, planners make the best possible decision at all times.
Checkmate performs perfectly in manufacturing industries that deal with many internal and external factors.
Urgent orders

Stock shortages

Changes in production lines

Rapidly changing delivery dates

Unplanned maintenance work

...
The list of things impacting the planning is endless. Planners cannot take all this complexity of factors into account.
Our goal
It is our goal to abstract away all that complexity and give planners a toolkit to facilitate their day-to-day job and handle all planning challenges in an easy and convenient way.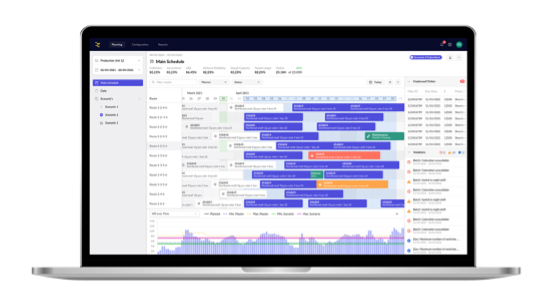 What
Smart Production Planning Tool
Checkmate combines state-of-the-art AI (artificial intelligence) with years of experience in process modeling. With its unprecedented computing power and learning capacity, Checkmate supports planners excellently.
New schedules, different scenarios, sudden changes… everything can be quickly simulated and weighed up by the planner. The impact of (un)foreseen maintenance is also reduced to a minimum.
AI and the planner hand in hand
Checkmate also learns from the experienced planners.The tool captures the planner's years of knowledge and makes that knowledge useful for new planners and the rest of the organization. This way everyone works faster at the level of a senior planner.
Technology alone does not provide the ultimate solution. Expert knowledge in combination with technology is still the key to success. The Grain developed Checkmate with the idea of ​​the 'human-in-the-loop': people must always remain central in the organization.
That's where Checkmate makes the difference.
Results
Saverglass
Saverglass, a global manufacturer of luxury glass bottles and a pioneer in the use of the tool, sums up:
From increased capacity utilization (+20%)

B

etter just-in-time deliveries (up to +30%)

R

educed lead times (up to -25%)

S

horter production times (up to -15%)

and reduced labor costs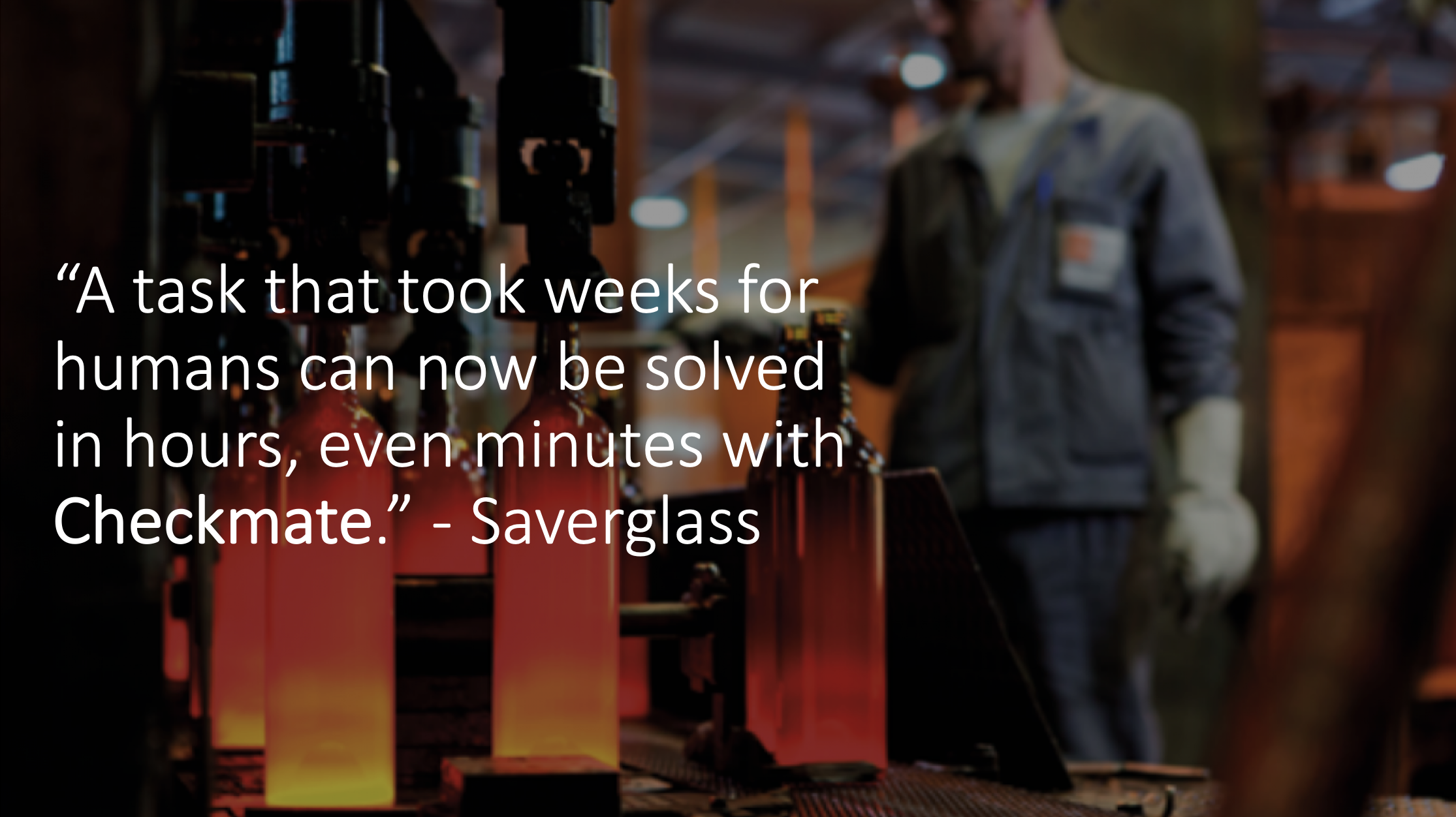 interested
Questions?
Let's talk.
Want to use Checkmate to optimize and accelerate your day-to-day production planning & scheduling?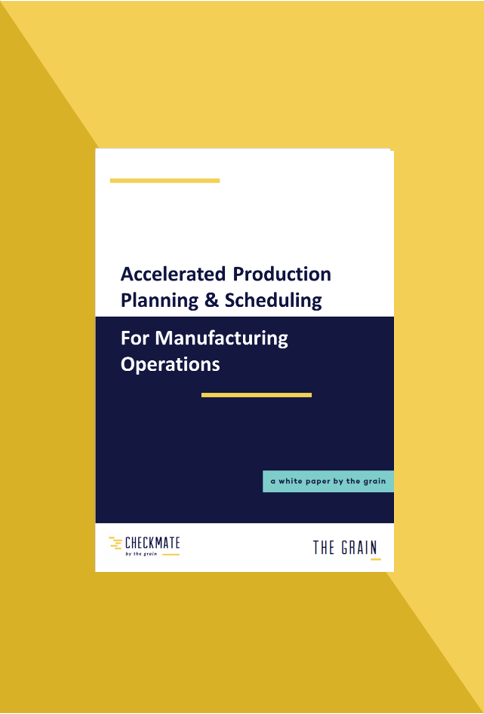 Whitepaper
Production Planning & Scheduling​ Made Easy​
The Grain is a recognized leader in building data science applications for optimizing supply chain, production and maintenance processes.​
​
Checkmate is our solution designed to deal with the specific challenges of production planning & scheduling for manufacturing companies
REFERENCES
The Grain success stories
These clients have chosen to optimise their Production Planning and Scheduling with Checkmate.